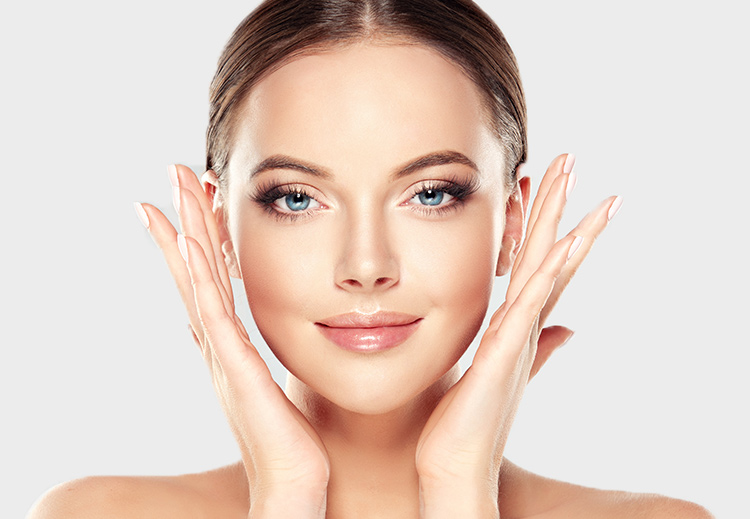 Anti Ageing & Skin Clinic
Book A Consultation
Book your skin consultation & treatment with Dr Sharma
Book a complimentary call
"LOOK AND FEEL YOUR OWN KIND OF BEAUTIFUL. THIS TREATMENT IS FOR BOTH WOMEN AND MEN OF ALL SKIN TYPES AND AGES.
WHILE HERE AT ESSEX SANCTUARY, IT'S YOUR TIME TO BE PAMPERED IN YOUR PERSONAL OASIS"
Why Choose Essex Sanctuary
At Essex Sanctuary, we are committed to providing the best quality of care and results for you offering a range of premium services at an affordable cost in a relaxed, boutique, luxurious environment.
We understand that for individuals, beauty is in the eye of the beholder. That's why here at Essex Sanctuary, we offer a synergy of medicine and beauty facial treatments to enhance the natural look of your skin.
Injectable anti-ageing treatments are used to tighten and improve the appearance of skin and dermal fillers to lift, tighten and volumise the face are provided as well as skin enhancing treatments to improve the texture, appearance and quality of your skin, leaving you feeling and looking more confident and radiant.
In conjunction with our treatments, we offer science based skincare products, providing you with benefits of active dermatological ingredients which work to their maximum potential on your skin.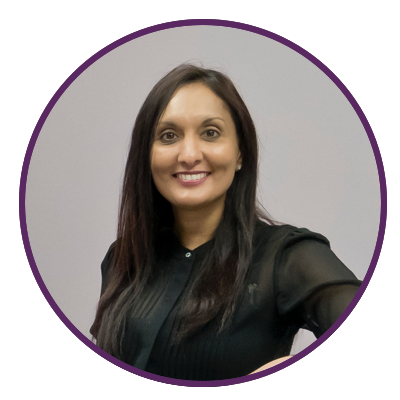 We are proud to be the first in Essex to provide the revolutionary Dermapen treatment – a skin needling treatment with more comfortable and superior results to any other skin micro needling treatment.
Our highly skilled, experienced skin expert Dr Sarita Sharma can provide a whole face treatment approach to give the best possible, safest, long lasting results based on a detailed consultation and skin analysis with your medical and aesthetic needs/desires in mind.
Individual treatments, areas or combinations/packages can be carried out depending on what you wish to achieve or is affordable.
We are a passionate team with over 15 years of experience in this specialist field having had thousands of men and women trust us with looking after their facial requests.
We have developed a professional, confidential and bespoke approach to our care which is tailored to each individual.
We look forward to caring for you at Essex Sanctuary.
Sarita is completely professional in every way, knowing exactly how much or how little help you may need. Her help with overcoming confidence in yourself again is priceless though.

I honestly can not recommend Sarita enough!I had debated for so long about having lip fillers as I was worried I wouldn't achieve the natural look I wanted. I had no reason to worry! Sarita is so professional and really listens to what you want.My lips were so natural looking, I had no lumps or bumps and no bruising. The after care was also brilliant, I would not go anywhere else now.

Dr Sharma made me feel comfortable from my first contact. Her professionalism is second to none and she put any reservations and worries that I had to rest. I trust her implicitly with all aspects of aesthetics and I am really pleased with my results.Would highly recommend Dr Sharma and Essex Sanctuary.

I booked a consultation to see Dr Sharma 6 weeks ago as I thought my only option was a surgical facelift for my dehydrated wrinkled face I found her to be extremely positive professional and very approachable, 2 months on I couldn't be happier! I highly recommend her and in my opinion you won't be disappointed.

I finally decided to have fillers and Botox, and I am so glad I found Sarita, she offers an exceptional service, explaining every process, and procedure. The treatment is carried out in a calming environment.She will guide you through the best products to suit your own personal requirements. Since having my treatment, my tired skin, looks and feels refreshed 😃 I would definitely recommend Sarita at Essex Sanctuary Cathy W

Catherine W.
18:55 19 Aug 21
I've always struggled with my skin, from hormonal acne on my chin to dull looking skin overall.I had tried everything and had given up until I found Sarita, she recommended a skincare routine from the ZO range and I can honestly say my skin has never looked so amazing! I can't thank her enough for transforming my skin, into the glowy rarely sporty face I have now! And to make it even better she's always handy over message for any queries I had.Thank you so much for all your help again, you are a life saver!!! 😊 xx

Excellent services! I'm very happy with the skin treatment received from Sarita, she is the best!

I visited Essex Sanctuary for Botox treatment as I suffer from migraines and hoped this would help. On meeting Dr Sharma she made me feel at ease and asked me lots of questions about my migraines and where they effect me the most so that she understood exactly where to apply the botox. The whole experience was brilliant , pain-free and since having the botox my migraines have eased and become less severe. I would definitely recommend Dr Sharma and I look forward to perhaps having other procedures done there too.

This place is amazing felt at home and the treatments are very worth it my confidence has came back since I've visited Essex sanctuary love this place and highly recommended

Sarita definitely knows her stuff! She is a really lovely lady, very knowledgeable and puts you at ease.I had my treatment with Sarita and it's the best yet. I have been to other clinics and in comparison the results are far better with Sarita. The aftercare and advice is spot on. Wouldn't go anywhere else now!

I had been considering Botox for a while, but was very nervous having any procedures on my face. I wanted my lines softened but not completely frozen. Sarita really listened to what I wanted and did exactly as I'd asked. I felt no pressure to go further and am very happy with the results

I've been wanting for years to have the hollow area under my eyes treated as it really made me feel unconfident. I was very nervous but as soon as I met Sarita she made me feel very comfortable and at ease.I am very happy with the results. I feel fresher and look younger.I also had my checks done, again I am.over the moon with the results. I would definitely recommend Essex Sanctuary as Satita us amazing. Thank you for giving me my confidence back.

I have visited the Essex Sanctuary several times now. The service and consultation process is perfect with excellent and reassuring c19 measures in place.Sarita has an good eye for detail which is evident in the results of her work.

Sarita is AMAZING. She has completely transformed by skin. I have suffered with adult acne for over 15 years and I've never been able to get it under control. The whole process has been fantastic and really easy. Sarita assessed my skin and she knew exactly what I needed, we started me on a phased treatment plan and I haven't looked back since. I am really grateful for all of Sarita's support and guidance. She checks in with me weekly and I know I can message her at any time if I have a question or concern. I would highly HIGHLY recommend Sarita and Essex sanctuary.

Excellent service, comfortable surroundings. Dr Sarita takes the utmost care, is very considerate and ensures all procedures are explained perfectly! She takes her time and is incredibly knowledgeable of the products and procedures she uses. I can honestly say I leave feeling like a new woman and the treatment I have had so far had greatly Improved my confidence. I have experienced others who have not been as caring and just rushed the process, but Dr Sarita talks everything through with full details and is not at all pushy. Thoroughly recommend!

I have been seeing Sarita for many years . Sarita is always so professional and caring and takes great pride in her work , always explaining everything in full and always happy to answer any questions or worries that you may have .... The clinic is beautiful, very relaxing and clean , a lovely haven.... I highly recommend Sarita , her knowledge is second to none , I personally would never go anywhere else as I know I'm in safe hands ❤️ xx

Michelle W.
08:19 11 Mar 21
I went to Sarita when my skin reached its worst, my breakouts were becoming red and angry for longer and I had a lot of under the skin bumps that drove me mad. I went over the top with make up because I couldn't bare to show my natural skin. 3 months later, and a few night routines tested with Zo Health Skin products and my skin is the best it's ever been, I now go on zoom meetings with my camera on and no makeup.Everyone's skin is so different and Sarita has such a skill in knowing what's best for everyone. My new night time routine is a game changer. It's glowing and I've had so many compliments.The products are an investment girls, I cannot recommend them enough... and with Sarita's constant help along the way, you won't regret it! x

Dr Sarita is amazing. I have only been with her a week and have seen unbelievable results! I have tried so many different products and doctors creams/gels and nothing has ever worked. Sarita definitely knows what she is talking about. She is very welcoming and is always there for support and help. My skin feels so much smoother and no where near as sensitive. Zo skin products have really helped me I couldn't recommend them enough. I have seen a massive improvement within a week can't wait to see what its like within a months time. I have had rosacea for around a year now and Sarita has given me so much encouragement that she can help with me skin, just wish I come to her earlier!

So pleased with my botox and the service i received. Would highly recommend.

Probably the best Botox I've ever had. She really knows that the faces anatomy and does it spot on. Very professional and friendly. I'd highly recommend her.

Sarita is very professional friendly & knowledgeable. Great service & surroundings.

Charlie E.
21:23 09 Dec 20
Dr Sarita is amazing she is so knowledgeable and caring. I started my skincare program just over a month ago, whenever I have questions she is always prompt to answer. No matter how silly. I feel so comfortable to discuss my skin and issues with her. My skin is so amazing since starting the process, it's a long way to go but it's already going in the right directions. The products look and feel so luxurious. I'm so happy I started my journey with Dr Sarita. I look forward to asking so many more silly questions 😂 and continue to get my professional and extremely helpful replies. You're amazing Sarita xx

Sarita is a "witch" who can turn you into the most beautiful princess, that has happened to me. Previously to seeing Sarita, I had anti-wrinkle treatments twice before, but Sarita's amazing treatment has made me look and feel years younger. I would recommend Sarita to anyone who wanted to look years younger and feel great about themselves.Thank you Sarita

Absolutely exceptional. Dr Sharma is a true professional. Complete covid 19 compliance, extremely well thought out.Dr Sharma takes time and consideration assessing the face as a whole and explaining everything perfectly and making sure that her clients are comfortable with what is being advised and suggested.This was my first time here, Dr Sharma is amazing. I will definitely be a long term repeat client.Thanks so much x

Sarita puts you at ease as Soon as you walk in explaining everything clearly that is going to happen, I felt no pain at all I had Botox around my eyes, in my opinion she goes above & beyond with her care service, felt completely relax & happy with my results 😊 XxX

rebecca B.
19:44 13 Oct 20
Essex sanctuary is both a friendly and highly professional establishment. The level of expertise and care executed is excellent. Very happy to recommend.

I have been a client of Sarita's for years. I'm always VERY comfortable and confident. Sarita explains exactly what she's doing and why, really listens to what results you want and keeps constant contact to make sure you are happy with the results and everything is feeling and looking fantastic. I would highly recommend Essex sanctuary.

Libby Gore A.
13:34 04 Oct 20
I was worried at first and although I haven't tried the peel products (I have them incase I need them in the future) I am happy with my results. My skin feels so different. I have definitely learnt that what you put into your skin is what you get out. Great job! Will definitely be back when my products run out.

I had research under arm botox for some time before approaching Essex Sanctuary. Immediately I was made to feel at ease. The procedure was explained to me well at every step. On the day of my appointment I was welcomed and the procedure explained again and what to expect after the treatment was completed. Although not the most comfortable procedure I was treated gently. I did not feel rushed at any point. I had no concerns about my safely with the current pandemic. The staff were fully equipped with appropriate PPE. The follow up has been excellent also. I have had contact with Essex Sanctuary since to ensure I have had the best outcome possible.

I have been seeing Sarita since 2016 for Botox and am extremely pleased with the results. I have also had Dermapen treatments which have helped acne scarring. Sarita is very skilled and professional in what she does and also explains everything thoroughly. I would not hesitate to recommend her.

Kathleen N.
13:45 03 Oct 20
When it comes to your face, you want to make sure you choose someone you can trust. I cannot recommend Sarita highly enough. She is honest, professional, knowledgeable and extremely lovely woman. I had a Restylane Kysse fillers in my lips and the skin surrounding them, it wasn't hurting at all and the end result still looking natural which is what I was looking for. Thank you Sarita, and I am your loyal customer from now on.

Nataliya D.
09:20 03 Oct 20
I can not put into words how grateful I am for Sarita constant support, performance and work ethic. Essex Sanctuary is a stunning clinic, great atmosphere and Sarita really does make you feel comfortable and takes the ease of any worries. I'm so thankful, I can now wear any colour Cotton tops, have full confidence with doing any intensive activities without worrying of sweat patches. Can not recommend Essex Sanctuary enough! BIG THANK YOU !

I have Botox/ Fillers and get all my skin care done at Essex Sanctuary. I'm so happy I found this place as I always leave satisfied! Sarita has completely changed my skin condition around and is such a pleasure to see. I would definitely recommend!

I've been coming to Essex Sanctuary for more than a 5 years now and always very happy with the treatment. Highly recommend

Kristina M.
10:24 29 Sep 20
I have no words to express my gratitude to Sarita for the great professionalism and care with which she gives her clients. Always so welcoming and friendly.Can't stop recommending enough.

I have really dark pigmentation and Sarita has been very helpful in researching and Sourcing me products to help with this. The products have made a huge difference and I am very grateful to Sarita.

Extremely happy with the service that was provided by Sarita along with the overall outcome of my Botox treatment. I couldn't have asked for a more professional approach to my treatment, my confidence has grown since having this treatment as in every picture I was focused on my lines now I can happily have pictures reap the rewards.

Sarita is so professional! Explains every thing clearly & confidently. This lovely, lovely lady REALLY knows her stuff!Her practice is immaculate! & she had taken all precautions to make me feel safe yet comfortable during my botox treatment.I travel almost 2 hours to see her &. I would NOT go anywhere else!Five stars arnt enough to rate Essex Sanctuary! HIGHLY RECOMMEND!!!S.Baylis

Sharron B.
20:58 19 Aug 20
Sarita is extremely friendly and professional. She took time to make me feel comfortable and nothing felt rushed. I am so glad I chose to see Sarita and will definitely be going back!!

I had some problems with my skin. DR. SARITA helped me and recomend me the best product from ZO. My skin face now looks so healthy and soft. I'm so happy that I choose her.

Lavinia D.
07:54 24 Feb 20
Dr Sarita Sharma is an extremely professional, very welcoming & friendly lady, putting you at ease & giving you options for the results you want to achieve. There's no hard-selling. The client's wishes are of utmost importance, first & foremost. After concerns about the deterioration to the skin around my eye area & toxin or fillers not being an option, I was made aware of the Zein Obagi skincare system offered by Essex Sanctuary. I'm in the early stages of use but as my skin can be extremely temperamental I can honestly say there have been absolutely no adverse reactions. The improvement in my skin health was apparent after just one week!! Amazing stuff, thoroughly recommend. Can't wait to see the results with continued use!! I am a ZO Medical convert, love the stuff! 🥰

Jacqueline L.
22:27 19 Feb 20
I have been using sarita for my Botox for around a year now and she is amazing. She made me feel very comfortable, she listened to what I wanted which was a very natural look and that's exactly what she done. Highly recommend

Very professional and knowledgeable, as well as being warm and friendly.

square metres of a few S.
14:58 15 Nov 19
I cannot speak highly enough of the lovely Sarita and her amazing clinic. After having had Botox somewhere else and not being very happy with the whole experience including my results I stumbled across Sarita at the Essex Sanctuary. From my first meeting with Sarita it was an absolute pleasure and her professionalism is A*. She was extremely thorough asking me my expectations and showing me her portfolio of 'before & after' photo's, explaining how Botox works & which Botox she would be using. My results have been amazing with a 2 weekly check-up going as well as my first visit. I couldn't be more happy with my Botox results and really wouldn't go anywhere else. Thank you Sarita your a 🌟

I have been a patient of Sarita for many many years now, and from the very first visit, she is one of the most professional practitioners that I have ever met. Incredibly talented and first class in her field.During this time, Sarita has become a friend and one of loveliest people I know.

After trying a couple of other practitioners I thankfully found Sarita!From the moment you walk through the door ' its all about you'Sarita is very professional and will give you totally honest advise and explain which treatments are best suited to you without being pushy.She is truly amazing and so knowledgable, would highly recommend.Gina

I went to visit Sarita last month for the first time for the treatment of deep lines at the side of my mouth.I was slightly apprehensive but needent have been as Sarita completely put me at ease by explaining everything to me very thoroughly. She is a wonderful person and I wouldn't trust anyone else to carry out this work on my face. The results of her work are amazing. Sarita achieved a very subtle effect which is what I wanted and I'll be going back for more work very soon

Beverley H.
20:56 10 Jun 19
If you are very nervous about how to find the right practitioner – look no further. This lovely professional lady – Sarita – came to me highly recommended in the first instance. The first thing that you notice is the absolutely immaculate surgery, followed by a very professional and thorough consultation. At no time did I feel any pressure to proceed with a treatment until I was 100% satisfied that everything had been explained clearly and the options available to me. These decisions were supported by photographs of real clients.
Sarita was also very keen to ensure that I was 100% satisfied with the treatment, offering a free 2 week follow up appointment if required. This ladies' 10+ years of experience shines through. I will certainly be a regular moving forward as I have had much less favourable experiences in the past.
We Treat Patients From All Areas In Essex & Beyond
Many of out patients travel from all areas in Essex and beyond; London, Surrey, Heathrow, Kent and many more locations below;
Basildon, Billericay, Brentwood, Chadwell Heath, Chelmsford, Clacton, Colchester, Dagenham, Danbury, Dunmow, East Tilbury, Grays, Great Dunmow, Great Leighs, Haleigh, Halstead, Harlow, Leigh on Sea, Orsett, Purfleet, Rainham, Rayleigh Romford, South Ockendon, Southend, Springfield, Waltham Abbey, Westcliff on Sea, Wickford.