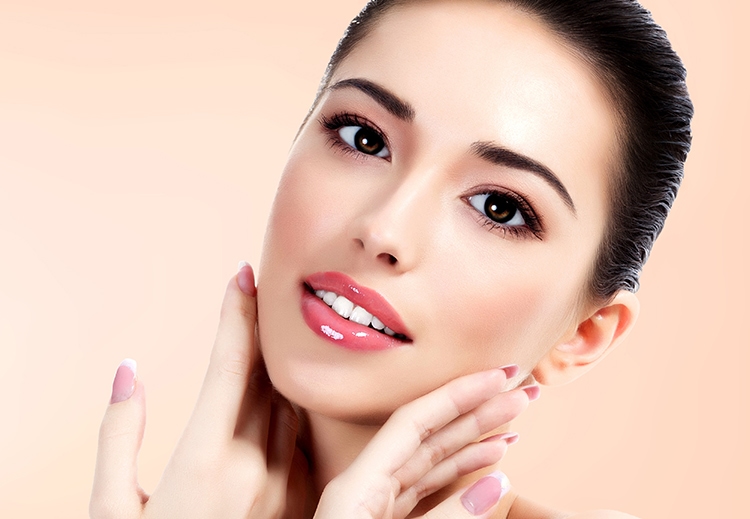 Book Your Dermal Fillers Appointment Today
As we age, our skin loses elasticity – and while this gradual loss of collagen and volume isn't vital to our physical health, it can leave us feeling a little lacklustre when it comes to the way we look.
A variety of factors such as smoking, age, hormones, pollution, sunlight, etc can deplete the vital collagen, elastin and hyaluronic acid substances in the dermis layer of our skin which are normally responsible for the firm, spongy youthful appearance of our skin, As a result of this volume loss of the support structure of our skin, we can develop flat areas in our face and develop wrinkles or grooves.
Skin can become saggy and loose as a result of the loss of this support too. If your facial skin has lost significant volume and developed looser skin with lines or grooves that have either got deeper or were not present before, then dermal fillers could well pique your interest and can be the answer to help replace this loss of support and volume – boosting confidence, thanks to a firmer, more youthful, well-rested appearance.
Temporarily and safely plumping the skin, dermal fillers offer a refreshed look for anyone who feels their skin needs a lift.
Dermal fillers in South Ockendon and Essex can help you turn back the clock hands when it comes to your skin. Filling in facial wrinkles and promoting a smoother complexion, facial fillers are minimally invasive, while offering maximum results improving the quality and integrity of the skin.
Injected gently and carefully into the skin in the relaxed environment of our Essex clinic, facial filler is a soft, gel substance which offers a wrinkle-smoothing and volumising effect for those looking for a pep-up especially before a special event. If you're wondering about 'dermal filler near me', you'll be thrilled to find our clinic in Essex and South Ockendon. Our team is friendly, too, putting you at ease during each step of the process.
When you visit our clinic for dermal fillers in South Ockendon, you'll find that the treatment is undertaken with care, comfort and precision with results that can last up to two years.
Hyaluronic acid semi-permanent fillers are used which is a substance that is naturally found within our skin, so like for like is being replaced and so allergies are uncommon. Some of our clients in Essex also opt for lip fillers, which make use of the same substance to either plump up your pout, redefine the borders of your lips so that your lipstick doesn't bleed or correct any asymmetry of your lips-all in a natural way.
Downtime is minimal, too, with most of our clients in South Ockendon and Essex experiencing little to none post-treatment side-effects. In most cases, you'll be able to return to your normal activities immediately after your appointment.
Some clients, meanwhile, may experience a little swelling, redness or bruising – though it's important to note that this is completely normal and should only last a couple of days. Your appointment is carefully planned and a thorough consultation is recommended first.
There can be resistance to having dermal filler treatment due to the fact that patients could be worried about looking false, over done or that it is not a safe procedure. In the right professional hands, this treatment can take years off your face and carried out very safely with the use of approved facial fillers attained from medical pharmacies in the UK under prescription.
You can rest assure that Dr Sharma's knowledge in the field of facial aesthetics and anatomy will ensure that you get the best results possible. She believes in achieving the natural look and will only recommend fillers if it is a suitable option for you giving you a look that is a more refreshed, natural looking enhancement that will leave others guessing why you look so well.
The procedure is carried out in a sterile environment with all considerations in place during technique to keep this a safe enjoyable treatment option for you. The great thing too is that you can see results on the same day!
Dermal fillers can be also used to rehydrate the skin and artistically sculpt the face enhancing the definition of certain facial features enhancing their definition and shape, such as the jaw line and cheek bones. It can be a treatment of choice for foreheads, brows, eyes, nose to mouth lines, cheeks, tear troughs, mouth region, upper lip lines, lips, chins, noses, lift the corners of the mouth or improve the appearance of scars on the face.
When dermal fillers sounds like it may be the treatment for you or wish to have some advice, why not book in for a consultation? There are different facial filler gels of different consistencies and thicknesses each specific to the area on the face to be treated. Dr Sharma will talk you through the procedure, the product choices, as well as what to expect during and after your treatment along with after care advice.
All information will be given to you in detail for you to make an informed choice. We always carefully consider the best course of action for each and every client, choosing the right location on your face to ensure the very best results.
In the meantime, take a look at some of our before and after case studies by clicking on the link below. You'll then be able to see how we've helped transform our clients with this aesthetic non-surgical treatment.
Go on; get in touch to learn more about this treatment and how it'll benefit you.
When patients come to us, we carefully consider the best course of treatment and chose the specific locations that would give them amazing results.  You can see for yourself below how effective their results are!
Filler treatment of lines above lips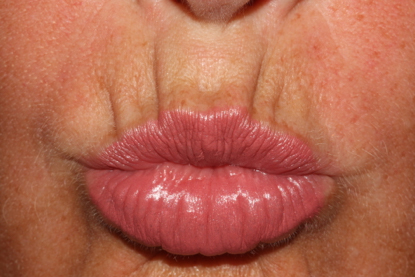 Pouting before treatment showing deep lines above lips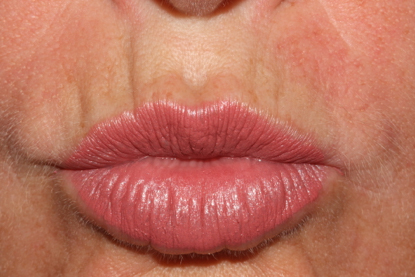 Pouting after treatment showing softening of lines above lips
Filler treatment of cheeks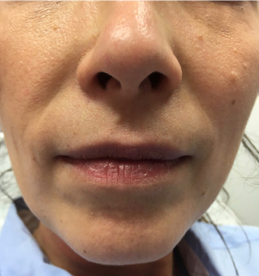 patient before treatment showing deep nose to mouth lines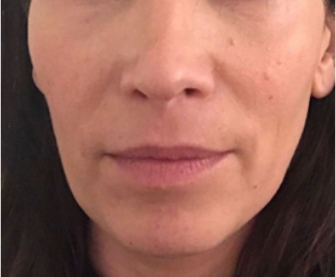 patient after treatment showing fuller mid cheek area, defined cheekbones and softer nose to mouth lines
Filler treatment of nose to mouth lines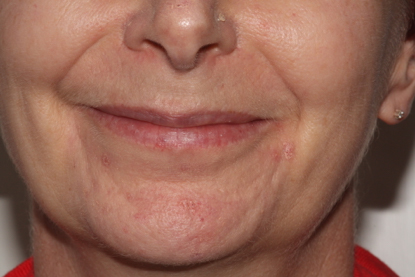 patient at rest before treatment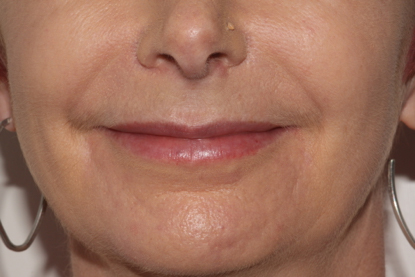 patient smiling after treatment showing softer nose to mouth lines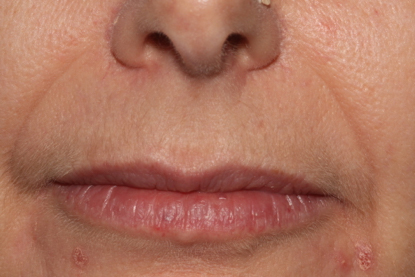 patient at rest before treatment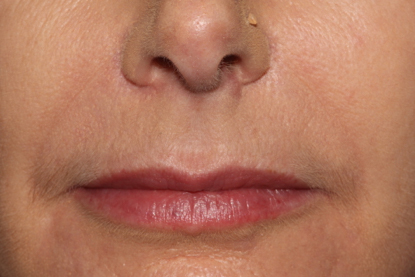 patient smiling after treatment showing softer nose to mouth lines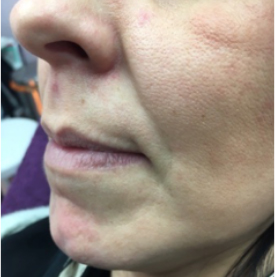 side view of nose to mouth lines before treatment showing deep nose to mouth lines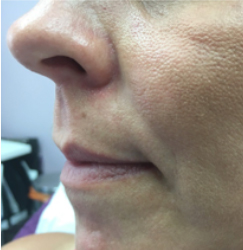 side view after treatment showing softer nose to mouth lines
Filler treatment of thin upper lip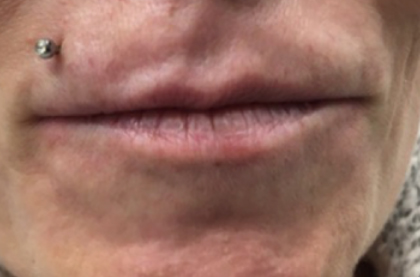 before treatment with thin upper lip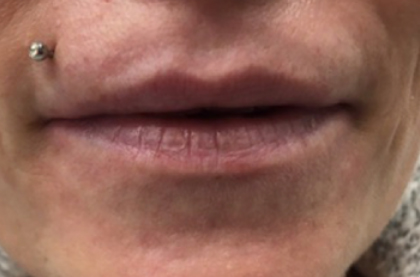 after treatment showing fuller upper lip
Filler treatment of thin Lower lip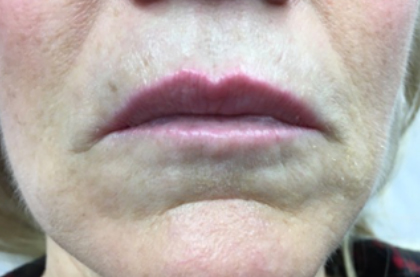 before treatment showing thin lower lip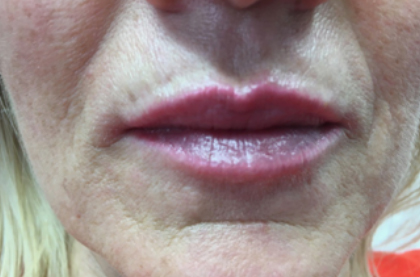 after treatment showing fuller lips, defined borders of lips and symmetry of cupids bow
Filler treatment of thin lips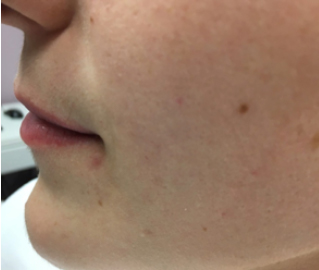 side view of thin lower lip before treatment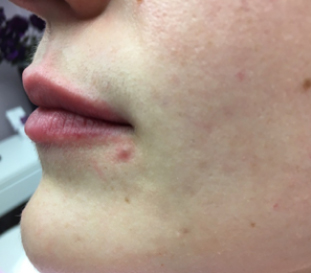 side view of lips after treatment showing fuller lower lip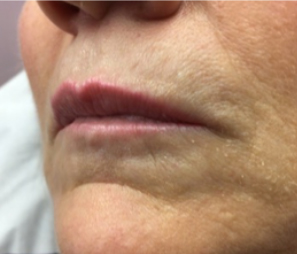 side view of lips before treatment showing thin upper lip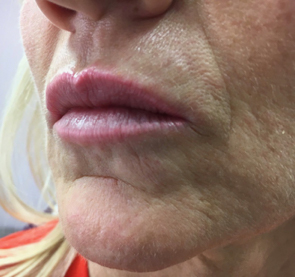 side view of lips after treatment showing fuller upper lip and improved profile
Filler treatment to lower third of face and bot toxin treatment of chin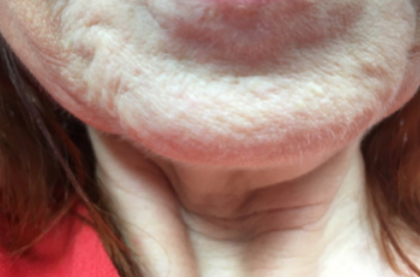 before treatment showing dimpling of chin and volume loss in lower part of face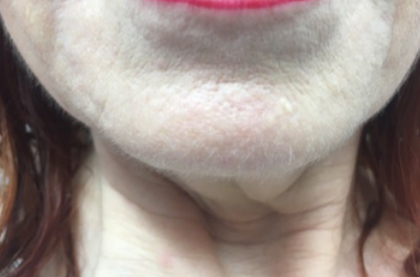 after treatment showing rejuvenated lower third of face including chin
Dermal Fillers Gift Vouchers
Dermal Fillers
Gift Vouchers
Now it is even easier to get the perfect gift for someone special; our gift vouchers can be used towards Dermal Fillerss or skin care products, and are available for any monetary value.
For that extra special gift, we can create tailor make gift vouchers for specific Dermal Fillers where the whole cost is covered, so all the recipient needs to worry about is simply booking on for their treat. Go on and treat your loved ones with our gift voucher options today!
Call 07989 402752‬
or
collect from our clinic