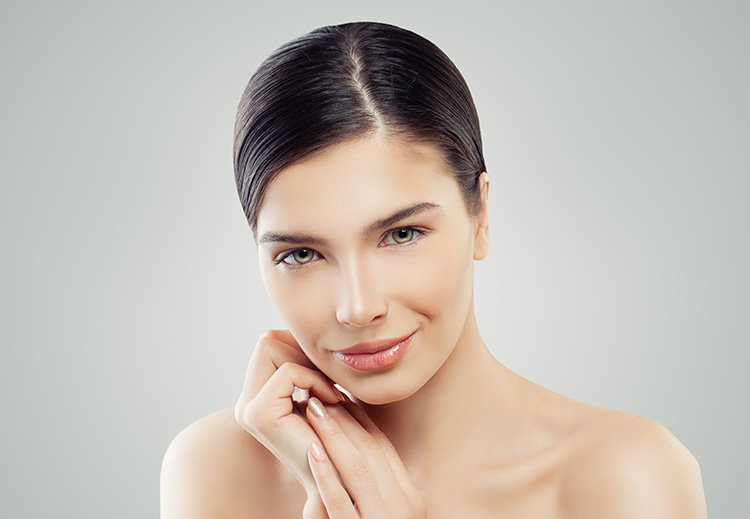 Book Your Profhilo Appointment Today

What is Profhilo in South Ockendon?
Profhilo is a relatively new treatment that women and men from South Ockendon, Chafford One Hundred, Orsett, Rainham and throughout Essex are using to get younger looking, fresher skin.
Profhilo boosts the skin through hydrating it and the treatment targets anti-ageing and sagging tissue too. It is an injectable treatment that can help fight:
Lines and wrinkles
Skin laxity
Loss of fullness to skin
Profhilo has one of the highest levels of hyaluronic acid as a treatment which means it has huge and unrivalled moisturising properties. Over time, Profhilo boosts collagen and elastin in your skin which are two of the most important areas needed for plump and fresh-looking skin.
Profhilo is commonly used to treat these areas of the body:
Face
Neck
Decolletage
Hands
Arms
Knees
Abdomen
Book an appointment to find out more about Profhilo and how it can help fight signs of anti-ageing.
How does Profhilo in Essex work?
Profhilo is injected into the area you are having treated. If you are having Profhilo treatment for your face, this would mean 5 injections on each side of your face. The product spreads out underneath your skin immediately hydrating your face and stimulating a huge amount of collagen resulting in smoother, plumper and tighter skin.
After the initial treatment you should keep well hydrated. You should avoid alcohol, cigarettes, excessive exercise, sun exposure, hot showers and baths for 48 hours after treatment and avoid wearing make up for up to 48 hours after treatment.
After 4 weeks, you will be invited back to The Essex Sanctuary for another course of treatment. You will notice the best results about 4 weeks later. To maintain the best-looking results, you should aim to have Profhilo treatment every 6 months thereafter.
Benefits of Profhilo treatment in Essex
Patients from Orsett, Rainham, South Ockendon, Chafford One Hundred, throughout Essex and afar are choosing Profhilo/Aqualyx  treatment because:
There are clear and visible results showing less signs of ageing and plumper, fuller looking skin
Skin looks softer, fuller, firmer and healthier
Profhilo treatment works in harmony with your body by boosting its own resources of hyaluronic acid which is naturally found in the body
It can be administered quickly and painlessly
Most frequently asked questions
Is there anyone who should avoid Profhilo treatment?
We would not advise pregnant or breastfeeding women to have the treatment. Also, anyone who has a blood disorder or who is immunocompromised or who has a hyaluronic acid allergy.
Is there anything I should do before having Profhilo?
You should avoid alcohol before your treatment. As with any other injectable treatments you should avoid taking fish oils and non-steroidal anti-inflammatory drugs.
Are there any side effects to having Profhilo treatment?
Millions of people have been treated with Profhilo treatment without any reported side effects. You may experience some minor bruising or swelling where the needle enters the skin, but this should ease after 24 hours.
Now it is even easier to get the perfect gift for someone special; our gift vouchers can be used towards Profhilos or skin care products, and are available for any monetary value.
For that extra special gift, we can create tailor make gift vouchers for specific Profhilo where the whole cost is covered, so all the recipient needs to worry about is simply booking on for their treat. Go on and treat your loved ones with our gift voucher options today!
Call 07989 402752‬
or
collect from our clinic