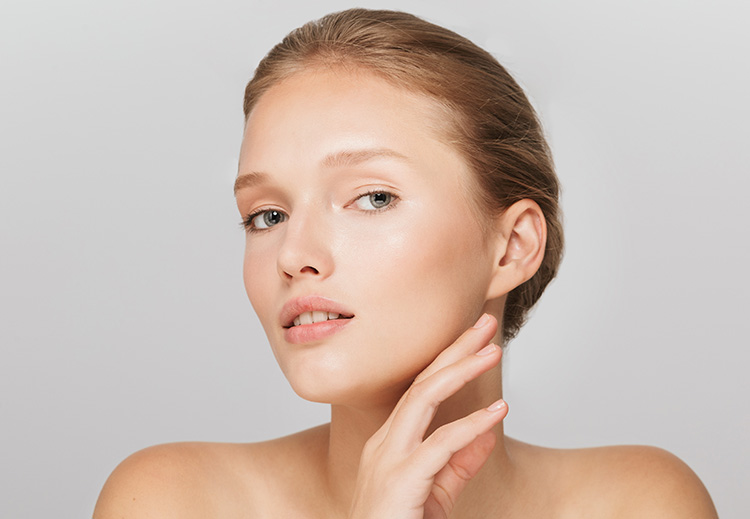 Book Your Aqualyx Appointment Today

What is Aqualyx in South Ockendon?
Aqualyx is an injectable treatment to target fat loss. It is a gel-based solution that is made up of acids found naturally in your body that help to break down fat. It allows you to shape your body non-surgically.
Whilst it is not seen as a weight loss solution, Aqualyx is a good option that are used by patients from South Ockendon, Rainham, Orsett, Chafford Hundred and throughout Essex to target local areas of fat which are stubborn and not responding to diet or exercise. Aqualyx can be used to treat:
Chin
Stomach
Knees
Thighs
Back
Hips
Under the buttocks
How does Aqualyx in Essex work?
Aqualyx is a solution that is injectable. After an initial consultation with your practitioner, Aqualyx will be injected into your chosen area. Depending on the area of your body, this could be made up of a series of small injections. 
Aqualyx works by weakening the targeted area of fat, destroying the fat cells and then causing it to become permeable. The expelled fat is then absorbed by the body where it is naturally excreted.
Depending upon where the treatment is happening in the body, you may need between 1 and 8 sessions to notice a difference. For example, your chin may only need one treatment, but your hips, thighs or stomach may require many more treatments because they have more fatty deposits.
A thorough consultation advised whereby everything will be assessed and discussed in detail as well as all dos and don'ts after treatment.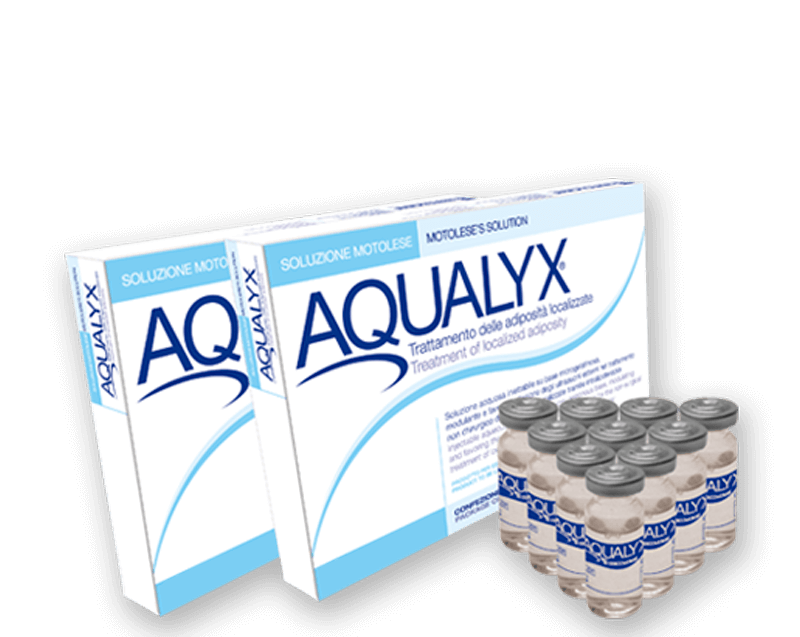 Benefits of Aqualyx treatment in Essex
Patients from Orsett, Rainham, South Ockendon, Chafford One Hundred, throughout Essex and afar are choosing Profhilo/Aqualyx  treatment because:
Aqualyx is an effective treatment at targeting fatty areas that aren't responding to other treatments
There is no invasive surgery involved and a good alternative to liposuction
It is a safe procedure
Aqualyx works in harmony with your body
It can be administered quickly and painlessly and will start to work straight away
Aqualyx is a good treatment for body contouring and skin tightening
Most frequently asked questions
How long does an appointment for Aqualyx treatment take?
Generally, we would say that an appointment will last an hour, but the length of time does depend on where you are having the treatment.
Are there any side effects to having Aqualyx?
Some clients may notice some bruising, tenderness or swelling in the area that has been treated but this should settle down within a few weeks.
Will the fat return after having Aqualyx treatment?
We recommend maintaining a healthy lifestyle to avoid the fat returning. Whilst the eliminated fat cells cannot return, if you gain weight then other fat cells can take their place.
When will I see the result?
After a few weeks and then witness more improvement up to 6 months after.
Will i be left with saggy skin after?
No, the treatment normally results in a degree of skin tightening too.
Who cannot have Aqualyx Treatment?
Not advised for patients with diabetes, liver disease and certain autoimmune conditions as well as those who are pregnant or breastfeeding.
Now it is even easier to get the perfect gift for someone special; our gift vouchers can be used towards Aqualyxs or skin care products, and are available for any monetary value.
For that extra special gift, we can create tailor make gift vouchers for specific Aqualyx where the whole cost is covered, so all the recipient needs to worry about is simply booking on for their treat. Go on and treat your loved ones with our gift voucher options today!
Call 07989 402752‬
or
collect from our clinic