Read our patients reviews
I just wanted to say a huge thank you to Sarita at the Essex Sanctuary, I had treatment for underarm sweating and couldn't be happier with the results.
It has given me my confidence back and allows me to finally wear clothes without having to worry about sweat patches. Sarita was very friendly and made me feel at ease from start to finish. I would highly recommend this clinic to my friends and family! Thanks so much x x x
Chloe Wilson
★ ★ ★ ★ ★
Sarita has made me feel years younger and so much more confident. I had terrible lines around my lips, both top and bottom. I have never smoked, the lines on my lips showed I smoked 20 a day for many years.

Sarita recommended fillers both top and bottom. The end result was amazing, my lips had definition and my lipstick didn't bleed into the lines. I have since returned and had more.

The after treatment is exceptional. Sarita gave me her mobile number and if I had any concerns or questions after my treatment, I could contact her any time. I also a follow up appointment 2 weeks later.

I have had anti-wrinkle injections / fillers in the past but never got the results I wanted. I was recommended by a friend 2 years ago and have never looked back. I would recommend Sarita and her practice to anyone who wanted to look years younger and feel great about themselves.

I feel Sarita isn't after your money, I have asked her advice on other areas of my face and she has advised me it wasn't needed. She is honest and professional.
Sarah Smith
★ ★ ★ ★ ★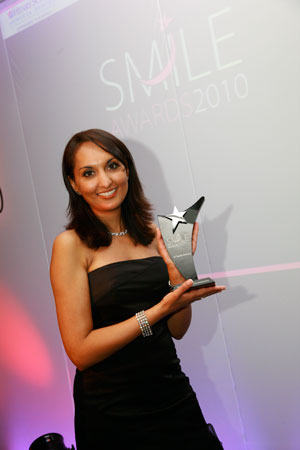 The difference Sarita has made to me is enormous. The treatment has given me back my confidence. I turned 50 this year and now when I walk into a room people comment on how great I look. That makes me feel good.
Sarita has a great personality, puts you at ease and is very experienced, honest, trustworthy, approachable and dedicated to her work.
I talk to my friends who may be interested in the treatments that Sarita offer's and always say that if they are thinking of having any cosmetic treatment or any dental work then it is Sarita that they should go to.
Tracey Vears
★ ★ ★ ★ ★
I have been a patient of Sarita for several years, and she is one of the most professional & exceptional practioners that I have had the pleasure to meet. Incredibly talented and first class in her field for technical and personal procedures.

During this time I have had a number of cosmetic treatments, and on each occasion, I have been extremely pleased with the results.

Feeling that she has used her expertise to accurately assess what needs to be done, to give me a younger but still natural look, which in turn has rejuvenated my confidence.
Sincere thanks … would not be adequate words to use on how I feel for the procedures Sarita has performed.
Neil A
I first went to Sarita about eighteen months ago for anti-wrinkle injections. A friend recommended her saying she used her regularly and couldn't be more pleased with the results and aftercare. I cannot recommend Sarita highly enough.
Previously to seeing Sarita, I had anti-wrinkle treatments twice before. Both times I was very unhappy with the results, experiencing saginess, rather than the uplift I was expecting in my brows.
Understandably I was very nervous about having treatment again. Upon meeting Sarita she put me totally at ease, she explained what she thought had gone wrong before and assured me it shouldn't happen again. She was kind, competent, reassuring and totally professional. She spent an awfully long time explaining to me how anti-wrinkle injections work and what she could do for me, going above and beyond what I would expect from a practitioner and making me feel confident enough to try the treatment again.
The day after the treatment I was still nervous about how the results were going to look and Sarita spoke to me that morning and reassured me everything was going fine. Which meant a lot. After a couple of days, the results became apparent and I was thrilled, I am so pleased with the results.
I look younger and more refreshed, yet the results are just subtle enough that no-one has noticed. My confidence has increased and I have since been back for regular top ups with Sarita and there is no-one I would trust more or who I feel could give me such excellent results.
The treatments she has provided me with are great and her aftercare is above and beyond. I wouldn't hesitate to recommend her to anyone and I look forward to having more treatments with her.
Claire Marshall.
★ ★ ★ ★ ★
My confidence flew up after my first visit to Sarita. I'm a natural frowner and the 11's (lines between my brows) were starting to be permanently visible.

As an actress I have a young playing age so this became a worry, but after my first session my worries immediately vanished. Now, if I have a part coming up I know I can count on Dr Sharma to help me look and feel my best.

Dr Sharma's thoroughness at the start of each appointment ensures I always get the natural results I want and need. I always feel completely at ease throughout, I can ask any questions and never feel like I'm being judged in any way.

I was recommended to Sarita by a friend who said that she was brilliant and I couldn't agree more! The "top up" appointment is a fantastic service and confirms the level of Sarita's skill as she can see if any area needs any further attention.

I have been to other clinics that offer anti-ageing treatments and found them very judgmental and on occasion, very rude. Sarita is so lovely, friendly, professional and passionate about what she does I know I'm in safe hands and wouldn't trust anyone more with my face!
Libby Gore
★ ★ ★ ★ ★
From day one I received first class service. The consultation was extremely informative and was told very clearly yet sensitively what can be done, what can't be done and what result I should be looking to expect. I can only say that from my experience – I feel like a new person! I have more confidence in my appearance, which in turn makes me a much happier person and inspires me to take more care with my skin and health. Sarita has given me the lift that as a late 30's person you start to feel and notice your age more, having the usual tired and aging skin, which in turn makes you feel older and more tired; But not anymore! – I feel younger and more refreshed.
Following the first treatment I received comments like "you are looking sparkly – have you done your make up differently?" and "you are looking fresh have you had your hair done or something you look kind of different?" The fact that it takes a couple of weeks to see the full effects and how well it has been done does not have people saying – "have you had treatment?" Which I think is the key to very good practitioner to ensure you have a very natural lift and appearance.
Sarita only gives a first class service to her clients – I should know (I am one of them) and I would never go to anyone else. From the very start she has always made me feel welcome; making you feel like a close friend rather than a client. She is very tactful, kind and gentle in her approach in discussing your problem areas and what she can do to improve them. But always listening to what bits you don't like and what you would like to see instead. Sarita has never rushed me through an appointment or made me feel like there is any rush to get to the next appointment. Her approach is very informative ensuring you are at ease and know what's going to happen next. When doing the procedure she is extremely gentle, letting you know when to expect a little discomfort yet chatting away to keep you relaxed and comfortable.
Sarita's client service is second to none and the friendliest practitioner I have ever come across. Sarita is always available to answer any questions and if following treatment you need reassurance on anything she gives her mobile number for you to call, so you can talk directly to her.
If I was asked to sum up in five words I would say – professional, gentle, caring, approachable and compassionate.
Sarita holds the key to helping people feel better about themselves and have confidence about their appearance; she has the knowledge and ability to make you feel young, youthful and refreshed.
I first went for a consultation feeling very apprehensive of the procedure and the effects it would have to my appearance and if I would get the results I was looking for. Following that first appointment I have never looked back. Trusting her with my face completely, to give me a very natural look.

Therese Hayden Ball
★ ★ ★ ★ ★
Sarita is very professional at all times but with a very friendly and relaxed manner. She really listens and takes on board what we are trying to achieve and will always advise us so that we get what we want. If we want to discuss anything she is always approachable and available to speak to or see.

With Sarita, I am able to talk it all through and be totally aware of what I'm doing and knowing all the things involved. Her treatment has made me a lot more confident and not so conscious about looking and getting older. She keeps it all very natural looking so not obvious.

In general I feel very happy and comfortable coming to see Sarita and I never feel under pressure to have things done. If I want to do things slightly different maybe one area and not another, Sarita is always happy to go along with it or advise me if something is not such a good idea. I trust her implicitly.
Karen H
★ ★ ★ ★ ★
To me personally, since having Facial Aesthetics, I feel that I look fresher looking and less tired. Although the treatment has made me look and feel better, it is not noticeable to others that I have had anti-wrinkle injections.
I would say that Sarita stands out as an exceptional practitioner due to her honesty and excellent customer service skills. Clients need to have trust when having aesthetic treatments carried out and hence they remain loyal customers .
Clients always comment on her attentiveness she shows them and her passion for what she does as a truly professional and caring person.
I would just like to add that in my experience Sarita is one of the very few Facial Aesthetic experts that takes the time to talk to her clients and understand exactly what they would like to achieve. If the look they desire is not always practical then I believe Sarita will be honest and explain what will work for them to achieve the best desired effect for them. It's nice to see that it's not all about taking the money but advising her clients of what is best for them.
Kim Jay
★ ★ ★ ★ ★
The difference Sarita has made to me is that she has made me feel more confident and a lot happier with how I look. I trust her implicitly with the work she carries out.

The qualities that make Sarita stand out as an exceptional practitioner are making you feel at ease and comfortable. She is very confident in what she does and gives great advice.

She is genuinely interested in other aspects of your life, not just discussing the treatment you are there for making the whole procedure an enjoyable experience.

I have recommended her to a lot of friends feeling secure in the fact she will provide them with the extra special personal service she is so good at.
Kate O'Connor
★ ★ ★ ★ ★
All my life I had been conscious of showing too much gum when I smiled and laughed, I would always use my hand to cover my mouth. Since meeting with Sarita, back in early 2013, she explained anti-wrinkle injections can reduce the height of my lip therefore showing less gum. Sarita is a true professional and a lovely person, she always makes me feel comfortable and at ease during each visit.
Sarita's consultations & procedures are never rushed & the care she provides is phenomenal. During each consultation she will explain what needs to be done & will check & check again before carrying anything out. I truly appreciate all she has done and the confidence Sarita has given me and will be returning for many more years to come.
Thanks
Nina B
★ ★ ★ ★ ★
My experience of anti-wrinkle injections under the careful advice and guidance of Sarita was one that I would wholeheartedly recommend to my friends.

Sarita is both informative and friendly and certainly eases my mind whilst still ensuring that the decisions I make are the right ones for me (and my face!)

The most impressive trait that I believe Sarita possesses would be her ability to be honest, and to say "no" when I was pushing for a more dramatic effect. In hindsight, my want for an additional area was not required or sensible and Sarita pointed this out to me. This attitude was a refreshing departure from other treatment specialists who have peddled their wares without any thought of consequences for the customer!

Thanks to Sarita, I believe that I looked well-rested and relaxed. Gone are the days when people ask me what is bothering me due to my ever present scowl!

Hayley Evans
★ ★ ★ ★ ★
I am most grateful to be given this opportunity to tell my story of the difference Sarita has made to my life since I met her two years ago.
For many years pre- treatment with fillers to my face I was always so self-conscious of the left side nasal fold and I would not allow anyone to take a photograph unless my hands were covering my mouth. Expensive facial creams made no difference, make up didn't cover the fold.
I decided to do some research into how I could feel more confident each time I looked in the mirror or put my make up on, I asked my beautician if she could recommend someone who could help me? Sarita was recommended to me. If I'm honest, I was very nervous about the procedure.
The only way to describe Sarita is as an " Angel," she has a way of relaxing you as she carries out her holistic assessment of your needs, every part of the consultation is explained to you, personal centred care, takes on a whole new meaning with her.
Sarita is a perfectionist in everything she does, her aseptic, & injection technique are amazing and pain free.
My first treatment eighteen months ago has been a life changing experience as within hours I could see the difference the fillers had made to my face, I didn't choose to have the procedure to make me look younger, it was to make me feel more confidence when meeting people. Friends and family have commented that it has made a difference in me not looking my age.
I have recently had the pleasure of having more extensive procedure to my face and throughout the procedure she gave me reassurance, explanations as to what I would experience, the results, Information on after care, a text message to enquire if I had any problems?
I could write a lot more here, I believe the best way of trying to make you understand how wonderful Sarita is I will use the analogy of why would you fly with Easy Jet, when you can fly first class with British Airways.
Sarita if I may use this opportunity to thank you for the difference you have made to my life, to feel confident, happier & dare I say it look a lot younger. You are a miracle worker!!!
Best Wishes
Sheila Holland
★ ★ ★ ★ ★
Sarita has made a huge difference to me regarding my face. I was very nervous about having anything done but she completely put me at ease, her expertise in Facial Aesthetics is amazing and she totally understands how to get the best from the treatments that she uses. I have had both Fillers and anti-wrinkle injections regularly. Sarita understands that I like a natural look and always manages to follow through on that completely. She always manages to get just the right amount of lift on my forehead and a lovely smooth finish. She understands that I was nervous about having filler to smooth my top lip and was very careful to only give me the correct amount to get the best result.

I am so happy with the treatments I have had and the way my face has reacted to them, and I have since recommended friends that have been so impressed with my result and are now using Sarita themselves too.

She is always so friendly and flexible on appointments which helps, and always makes sure she follows up on appointments with a two week review where she is more than happy to make any changes. I know that I can trust her advice fully and she has never pushed me to do anything which I think makes her an outstanding Practitioner as she listens exactly to what look I want to achieve.

I personally would not use anyone else, with all the negative stories you hear in the press and media regarding anti-wrinkle injections and fillers I would have to be with a Practioner that I knew I trusted and that used quality products safely. That to me is the most important factor and I know that Sarita takes immense pride in her work and that for me makes her a top expert in this field.
Lisa Merrill
★ ★ ★ ★ ★
I went to see Sarita as I noticed that I was looking tired and I had the usual wrinkles for someone in their forties. I wasn't sure what to expect as I did not want my face to be frozen and expressionless. Sarita immediately put me at ease, listened to my concerns and explained about the procedure and asked me what I was hoping to achieve as an end result. I feel I have a very natural look from anti-wrinkle injections and that is exactly what I wanted.
Sarita is very professional but also very friendly and warm. She has made me feel confident about myself and although I haven't gone 'public' about having had treatment, people compliment me on my good skin and youthful look!
I have seen other places closer to my address that offer similar treatments but I would miss out on the friendliness and professionalism that I find with Sarita. I have no worries with this procedure as I know I am in safe hands and would happily recommend Sarita to my friends.
JL
★ ★ ★ ★ ★
Sarita has certainly made a difference to me with the treatment she has provided. She has given me more confidence by slowing down the ageing aspect on my face by softening & eradicating wrinkles

As a practitioner, Sarita is both welcoming & friendly putting me totally at ease but mixed with this is that she is both professional & totally in control . It's always a joy to see Sarita & would not hesitate to recommend her to friends & acquaintances
Donna Peters
★ ★ ★ ★ ★
After visiting Sarita I felt more confident and delighted with her service . She is a good example of excellence from the minute I met her . She listened to all my concerns ,was honest about results and expectations, took her time to explain every little detail about treatment I wanted to have .
I would definitely recommend Sarita to all my friends and family .She is so knowledgeable, professional and delivers great work and results.
Yana
★ ★ ★ ★ ★
I would just like to say that having anti-wrinkle injections has made my face look and feel fresher. Also it has made me look younger and overall I am extremely happy with the service Sarita has offered .From the original consultation, through to the care taken during the procedure, moving on to a comprehensive check up 1-2 weeks later to check I am happy with the results and top up if required -the last point being proof of a quality service that is cost effective treatment.
I would not hesitate in recommending Sarita to any of my family and friends and always feel fully relaxed and confident that I will receive the best treatment and the best possible service.
Kind regards
Rob
★ ★ ★ ★ ★
Since meeting Sarita for anti-wrinkle treatment, I can honestly say I have had a huge confidence boost. Sarita is not only extremely professional in her work, but she also makes you feel totally comfortable and at ease from the first visit. Sarita treats you as if she has known you for years! That's what makes her different from other professionals. Other patients that I know and that have recommend Sarita, will all say very similar comments. I have been to other specialists in the past but will say Sarita's treatments and professionalism are much better than anyone else I have been to. Sarita's aftercare is very important to her, she will always make sure the patient is 100% satisfied. I look forward to my visits with her.
Katie Driscoll